After showing us an all-new M-Byte concept in 2018, Byton has returned to CES 2019 with an all-new version of its highly connected interior. We're told this one is much closer to production than before, and the good news is that it's probably better than the original concept. We've been on the show floor at CES to take a look.
So what's new?
On the surface, not much. Byton engineers have kept the huge swathe of 49-inch screen we saw on the concept, but look closer and there are a few changes compared to last year's cabin.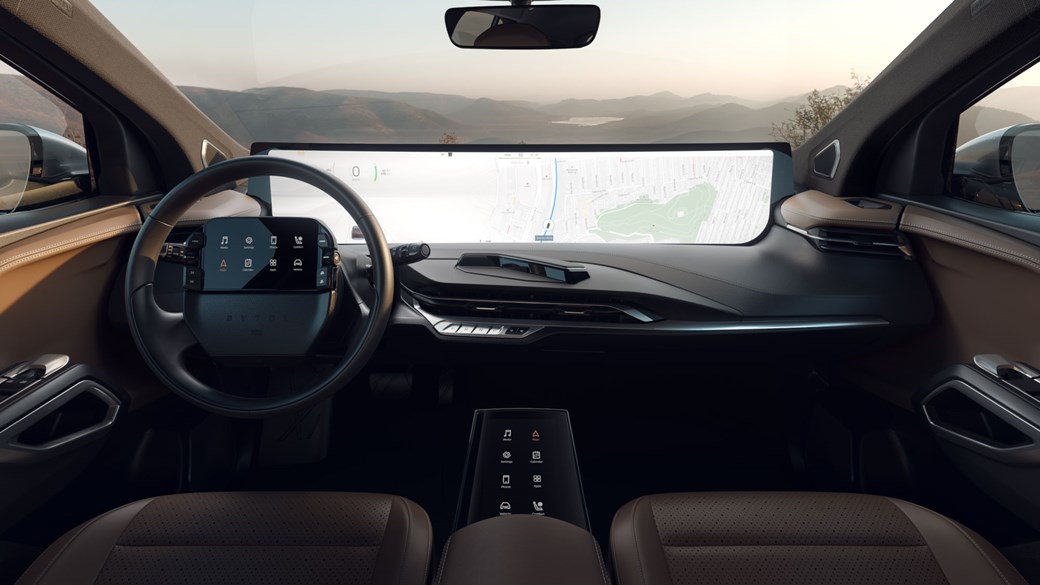 There's still a 7-inch tablet for the driver on the steering wheel, but now it's been pushed towards the bottom of the wheel to make space for an airbag. What's more, there's another touch panel between the driver and the passengers, too – because after some feedback from last year Byton realised the passengers had limited control of the cinema-like screen in front of them.
There are more buttons, and while some are legally required, Byton has added others as it feels they're overall easier and quicker to use.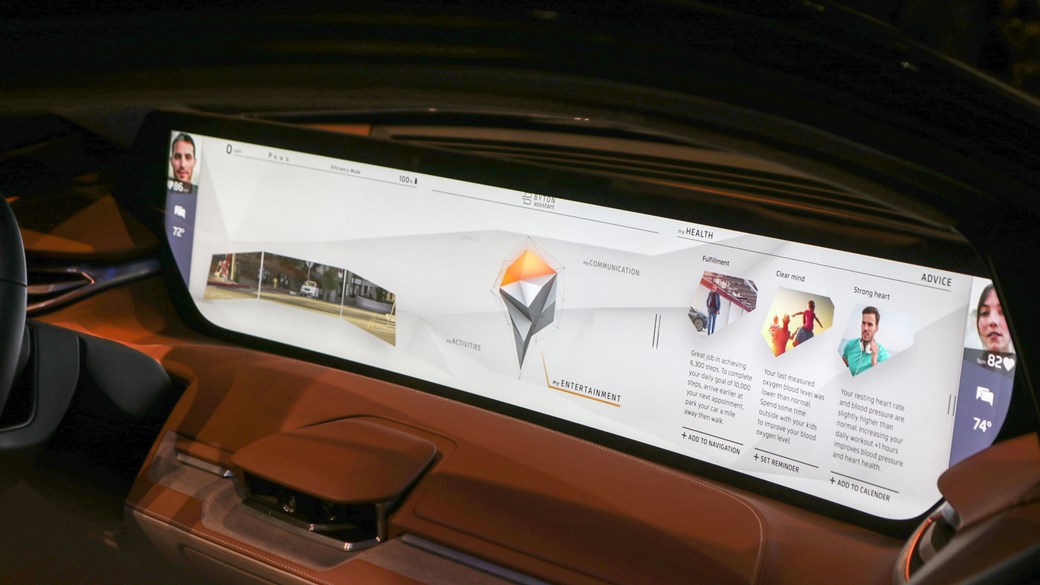 Gestures are present too, and although we didn't get to see them in action, Byton tells us that they'll use rather familiar movements; think one- and two-finger swipes for different things – like a virtual touchpad.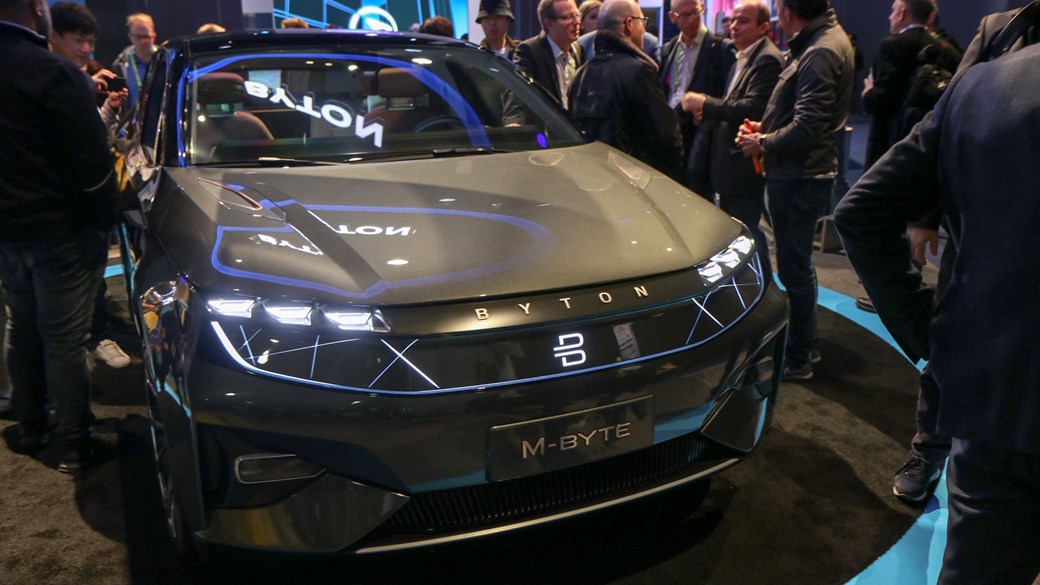 Some of the changes have taken place under the surface too, with the new UI featuring more Amazon Alexa integration than before. We're expecting to see Byton products emerge as a test case for the benefits for Alexa in cars; Amazon had an M-Byte on its own stand at this year's CES show.
Finally, step back from the dashboard, and Byton has kept the front seats' ability to turn in slightly – thereby adding a more community-based feel when the car is in autonomous mode.
Isn't that distracting?
And one more thing, Byton maintains that the huge 49-inch touchscreen at the heart of the car shouldn't be a distraction, as it's lower and inset compared to a normal infotainment system. Rather than sitting away from the driver's eyeline, Byton says its screen sits just below the road for the driver, so looking up at the road and directly down actually reduces its distraction.
When's it coming out again?
While revealing the new interior, Byton confirmed that the new car should be coming in Q4 2019 to Beijing, China and the US, and it should follow in Central Europe and the UK a little after that.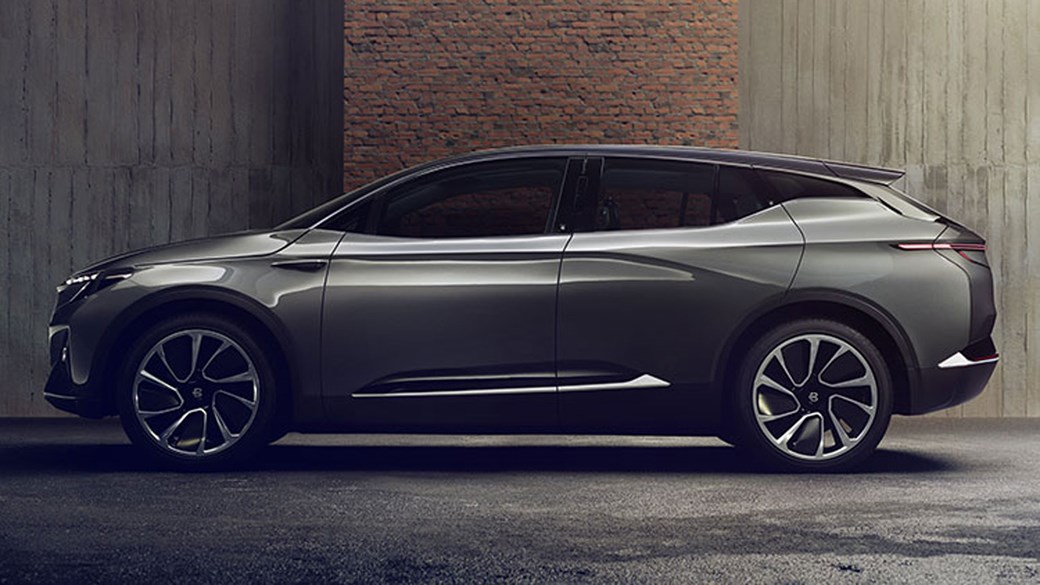 The new car will be built in Nanjing, China and the Byton says the factory is nearly completed – though that's not stopped the building and testing of around 100 prototypes so far.
Price and competition?
Just like the Audi e-Tron, the M-Byte is aimed at all the growth areas of the car market; China, SUVs and EVs. But unlike the e-Tron, Byton is targeting a more accessible price, and believes it can generate the scale to draw comparisons to the Tesla Model 3.
Where is this interior going, though?
While this looks to be a revised version of the M-Byte's interior, it's possible this could also find its way into the K-Byte, the brand's proposed smaller second car: a saloon. And as for the names? M-byte for megabyte and K-byte for kilobyte should empahsise the company's tech-focused outlook.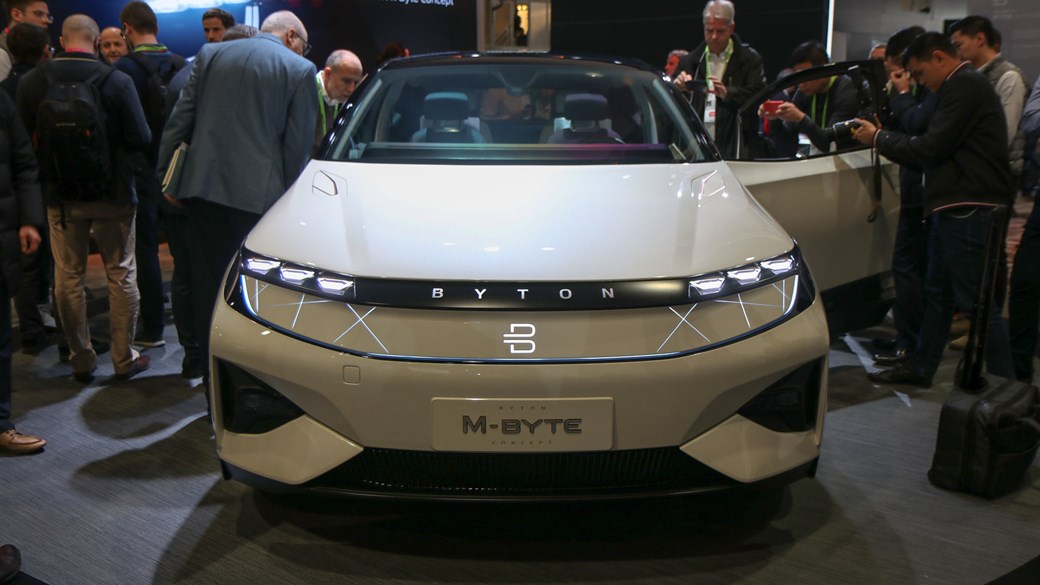 2018 Byton M-Byte Concept: what you need to know
On the surface, the Byton Concept is pretty understated. Sure, the headlights look like a weird nest of LED strings, but apart from those, the Byton looks very close to a production car. To our eyes, it looks a little like a Range Rover with a dash of BMW swagger, and a good amount of SUV practicality.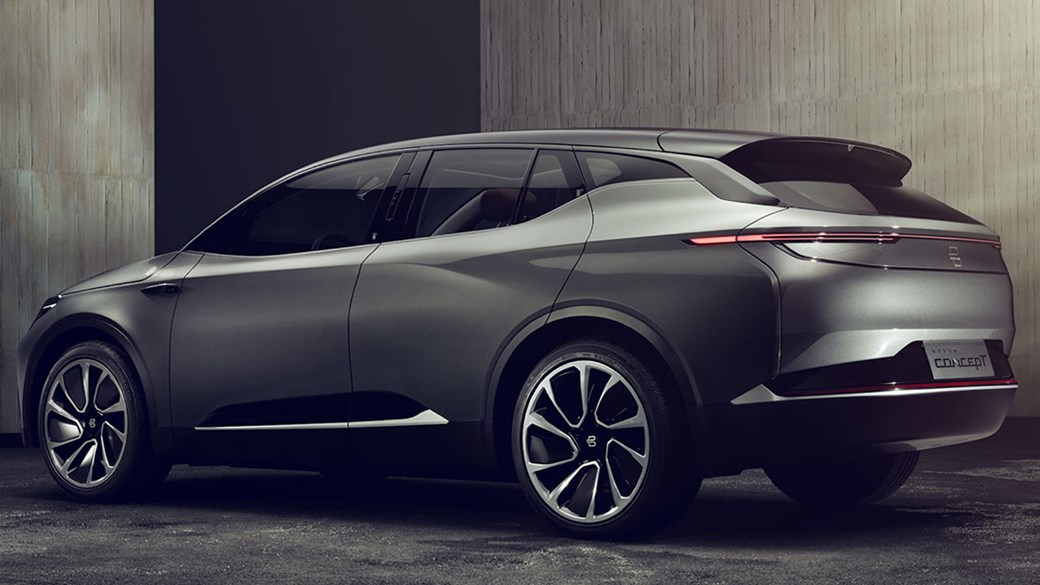 Byton M-Byte Concept: performance and specs
We don't know yet the performance specs of the Byton Concept, but BBC News says it'll get from 0-60mph at around 5 seconds. That makes it slightly slower than the Model X.
Byton M-Byte Concept: interior
Step into the old Byton Concept, and you're greeted with a vast swathe of infotainment screen. At 49 inches across, it's got to be the largest display we've seen in a car so far, and it dwarfs the 17-inch screen you'll find in both the Tesla Model X and Model S.
Byton calls this mega-screen a 'Shared Experience Display' which essentially means it's so big, everyone in the car can see it. Infotainment screens are getting bigger and bigger, but Byton's setup looks like something you'd see in a Level 5 autonomous car, where driving and operating the car is secondary to passenger entertainment.
As you'd expect, the Concept is also big on voice recognition, touch control and hand gestures – but Byton says there will also be persistent physical buttons, too. Interestingly, the new, electric SUV also features facial recognition for recognising the driver and passengers.
Byton says this means doors can be unlocked at a glance, but presumably driver profiles can also be saved and then loaded up, too – depending on who's behind the wheel.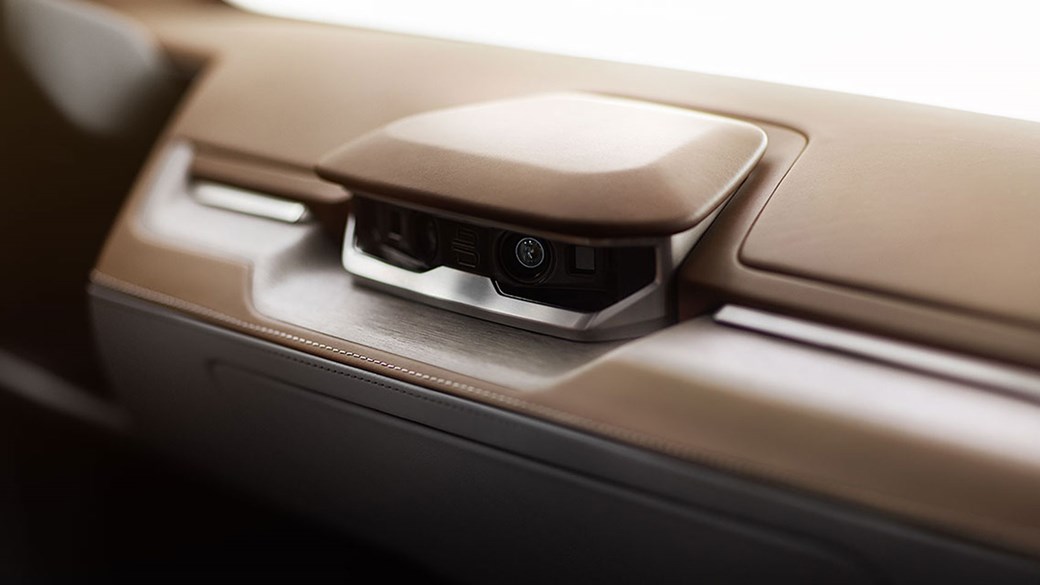 The concept of the interior is 'seamlessness', as Byton aims to continue the digital experience you get at home, in your car. Sure, services like Apple CarPlay try to do that now, the Byton Concept aims to do it on a much larger, more enveloping scale.
Byton says the Concept is ready for Level 4 autonomous capability, and it'll also feature 1000 Mbit/s streaming along with Onboard programmable SIM cards, Wi-Fi, Bluetooth and NFC.
We'll update this article when we know more about the Byton M-Byte, and the company's plans for later production vehicles.