Volkswagen has made the fastest ever road-going a reality; the new production-spec VW Golf GTI TCR has been official revealed. It's the ultimate expression of Golf hot hatchdom in the current Mk7 generation, ahead of the new 2019 Mk8 due later this year.
First seen in concept from at Volkswagen's annual Wörthersee GTI event, the TCR is now going into production – so you'll actually be able to buy one.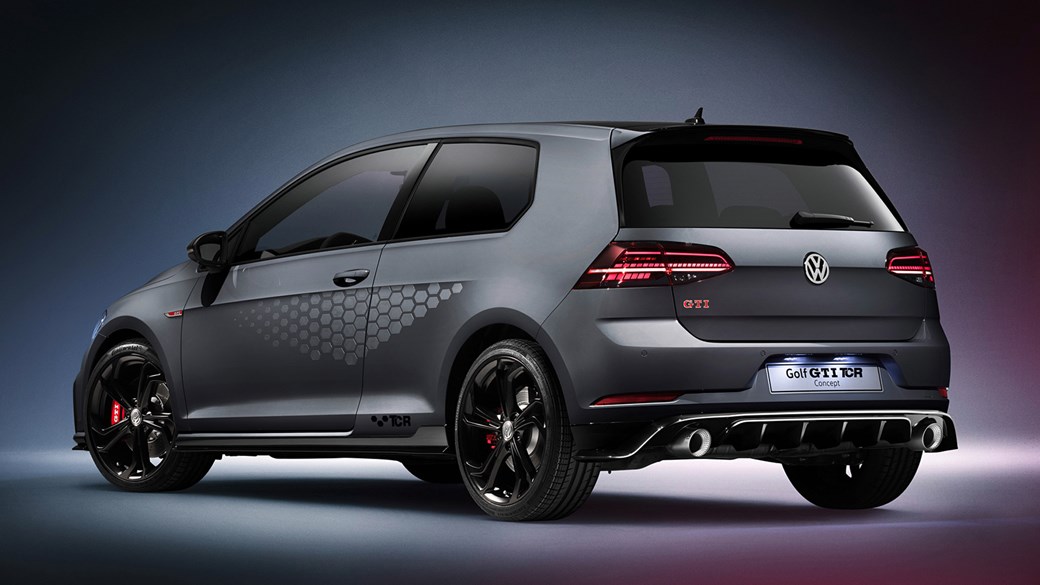 The new GTI TCR road car uses a 2.0-litre turbocharged four-cylinder petrol engine cranking out 286bhp and 273lb ft, sent to the front wheels via a locking front axle differential and a seven-speed DSG 'box. On top of that, there's a standard steel exhaust or optional titanium Akrapovic one for more a more parpy tune.
New 19-inch alloys, 20mm lower suspension and VW's Dynamic Chassis Control all make for a better handling package, according to Wolfsburg.
The most interesting thing, though? The GTI TCR is limited to 155mph as standard, but that limiter can be removed – making the latest GTI hot hatch creation 'the fastest Volkswagen licensed for use on the roads' with a new 164mph top speed.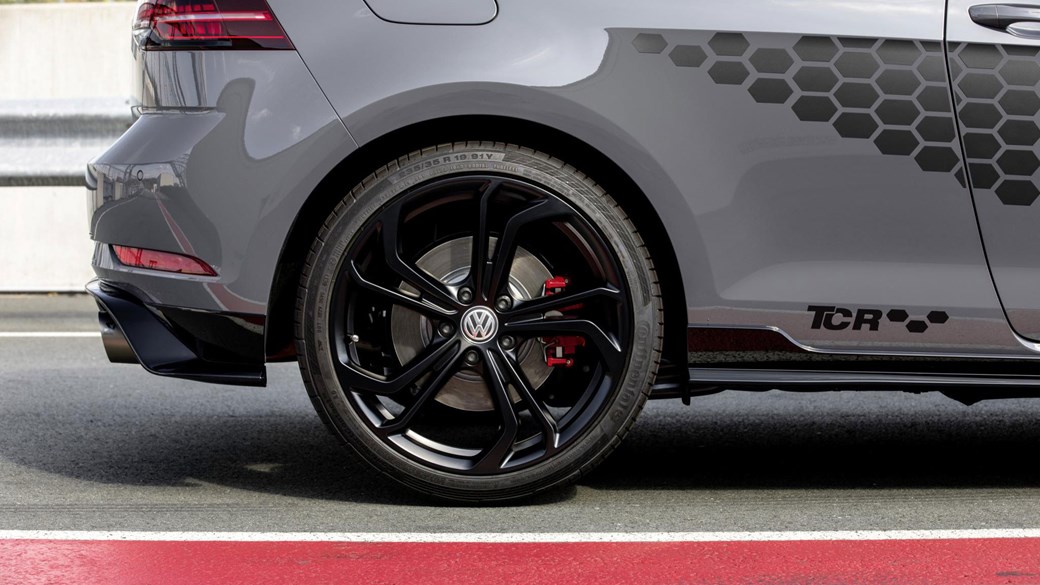 Other details include TCR-specific bumpers front and rear, a chunky spoiler, an all-new paint scheme called 'Pure Grey' and optional honeycomb vinyls for the sides.
Microfibre is found on the door inserts and gearknob but crucially the seats, too, contrasted with a red honeycomb pattern.
It's like going back to the 1980s all over again.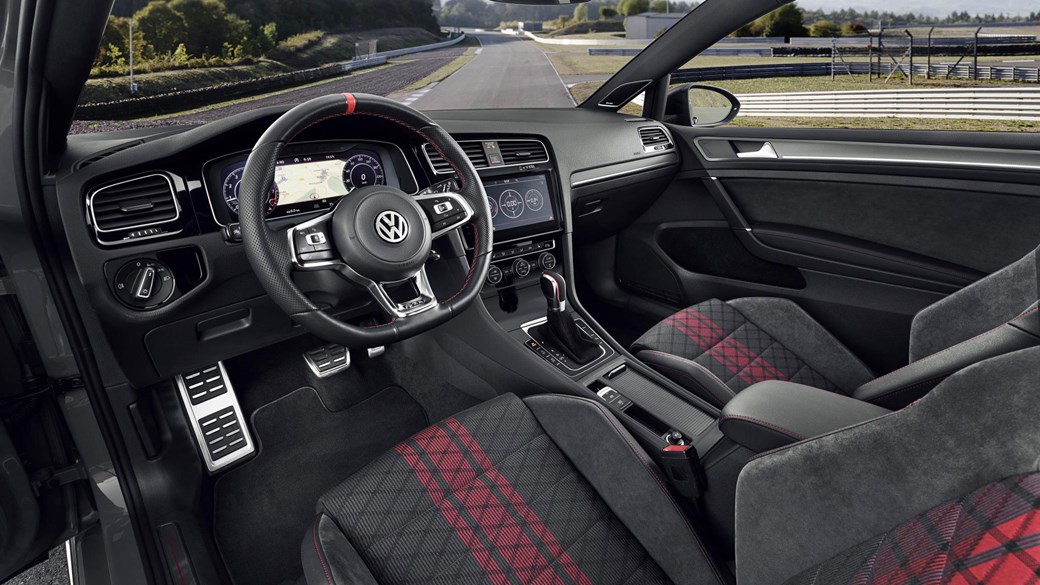 Production has begun, though pricing details and actual UK availability are still to be confirmed.
A VW spokesperson at the Worthersee reveal event told CAR: 'We will be homologating the car towards the end of 2018, and it will go on sale a few weeks later.'
That didn't happen, but better late than never, right?